Ultimate Bundle
Get all five Wakeheart exclusive fragrances in our Ultimate Bundle.
4.9
4.9 star rating
4.9 star rating
15 Reviews
Thank you for posting a review!
We value your input. Share your review so everyone else can enjoy it too.
Thank you for posting a review!
Your review was sent successfully and is now waiting for our staff to publish it.
Thank you for posting a question!
Please click on the link in the confirmation email we just sent you to submit your question.

Your question will appear on the site once someone answers it.
Filter Reviews
5.0 star rating

4.0 star rating

3.0 star rating

2.0 star rating

1.0 star rating
T
Tatiana B.
5.0 star rating
LESHGOOOOOO
Review by Tatiana B. on 8 Jul 2020
review stating LESHGOOOOOO
Absolutely luvvv, brings back all the memories we have back home in Australia!! From late night talks with my cousins, to staying at the beach after dark, doing the dishes at nans, late night drives- screaming songs in the car w/ my homies, staying at the pools until it closes, to playing sports in the rain. Just the whole vibe!! Now I'm in my other home New Zealand and the scent brings me back to when we had a family reunion, out in the countryside!! Getting dirty playing sports when it finished raining and the grass is wet/ muddy!! 10/10 defs recommend💙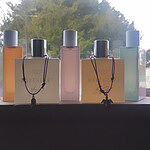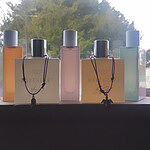 On Ultimate Bundle
K
Kaylee V.
5.0 star rating
Beautiful Fragrances
Review by Kaylee V. on 2 Jul 2020
review stating Beautiful Fragrances
I absolutely loved the fragrances! I've shown them to all my friends and they want to make the order asap. All the scents are so unique with their warm and cool tones. They fill the air with a delicious smell for a a long period of time. I would 100% recommend the ultimate bundle!! I strongly encourage you all to mix them and experiment with the fragrances everyday and it will leave you smelling fabulous all day!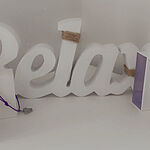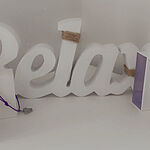 On Ultimate Bundle
O
Olivia S.
5.0 star rating
Extremely satisfied!
Review by Olivia S. on 7 Aug 2020
review stating Extremely satisfied!
I wear Ethan's Signature scent at work everyday and I've received so many compliments about it. They're all so unique smelling but my favorite one has to be Ethan's. My favorite in the Enterlight Collection is Sunlit Sensations. It smells like summer, it's the perfect scent for this time of year. I definitely recommend the entire collection. You won't regret it!
On Ultimate Bundle
M
Morgan K.
5.0 star rating
They are all amazing!!! They
Review by Morgan K. on 31 Jul 2020
review stating They are all amazing!!! They
They are all amazing!!! They last all day, they smell amazing. I just had Graysons scent first and I finished it and cried because it was my favorite. Graysons is still my number one but I love every single one
On Ultimate Bundle
All are worth buying.. but let me tell ya why
Review by Lyza W. on 27 Jul 2020
review stating All are worth buying.. but let me tell ya why
I absolutely love all of them! My favorite ones are Ethan's scent, sunlight sensations and Conscience conversations.
They are all unique but I will try to describe their scents.
Ethans:
A tiny cinnamon roll with vanilla drizzled on top. Reminds me of enchanted at B&BW but lighter and vanilla after scent.
Graysons: a fresh man scent. Smells nice and clean like after washing your hair with your moms shampoo because you're home to visit and you knock your dads shampoo on to the floor so it makes an explosion sound then there's a hint of the scent gets out as you go to pick it up. Smells clean and nice. Smells like a men's suit model. My husband loves it.
Conscience conversations:
The most fresh smelling scent. I as a woman love it and it would smells great on a man too. If you are gonna wear a suit or go to a job interview this is the one to wear. Smells like when you walk outside On a nice spring morning and a little breeze goes past the blooming flowers and you smell it.
Sunlit sensations:
So I heard people saying it smelled like sunscreen and that scared me and I thought I wouldn't like it BUT it does not smell like sunscreen. It is a cousin scent to it so pretty much it reminds you of it, but doesn't smell like it. This one smells like you are vacationing and you wanna put on a dress and be in the sun so smells like toasted vanilla that's a sister or cousins to sunscreen. Smells like a marshmallow with some drops of vanilla on it and honey sitting in the sun. Very good scent and as a woman I love it.
Lucid Locations:
So this one wasn't my favorite and I haven't smelled it since I bought it so let's give it a go.
So this one smells like a field of flowers. A ton of different flowers that you've never heard of before in one field. I do like it more now, I'm not sure why I didn't like it as much before. Yeah kinda feel like my mom would like this scent but hey I do too.
Love all the scents and I'm so happy I bought them all. Thank you! (Please make the scents into deodorants!)
On Ultimate Bundle
SIGN UP FOR OUR NEWSLETTER
stay connected